Four Questions on Farsickness is an interview series with creative writers for whom place is essential to their work. Each writer answers the same four questions—and featured here is award-winning poet, writer, and editor Patricia Colleen Murphy.
1. Share a little about where you're from. When you were growing up, what place — real or imagined — most fascinated you, and why?
I grew up in a quiet suburb of Cincinnati, Ohio and went to school around the corner from my house until tenth grade when I transferred to an inner city school, the School for Creative and Performing Arts, where I studied creative writing, vocal music, and drama. That transfer meant I went from a few minute walk to a 30 minute commute each way each day, and I was heading to a much different environment. I loved it. All of it: the commute, the new neighborhoods, the exploration, the new friends, and it gave me an early sense of adventure and allowed me to feel so much more confident.
I was a Francophile from an early age—I first started learning French in my 6th grade gifted class. My teacher, Ms. Parsons, was British and she gave us the most exciting and creative assignments, and also helped describe the rest of the world to us. When she taught us some French phrases in our language arts curriculum, I was immediately smitten.
I continued to study French from 7-12th grades, and I was lucky to visit France at 16 and then again at 18, when I studied for a summer at Université de Paul Valéry. When I entered college the next fall at Miami of Ohio, I had almost enough credits for a French BA, so I added it as a second major, even though I knew I wanted to be a poet and had declared a Creative Writing major. I spent more time in France in college at the Université de Bourgogne.
I feel very comfortable in France, especially in rural areas such as the Lot or towns outside of Aix. Last summer I ran the route of the Ultra Tour de Mont Blanc, which circumnavigates Mont Blanc starting in Chamonix France and carrying on into Italy and Switzerland, traveling 109 miles with 33,000 feet elevation gain and loss. Our group did it in six days, but those elite runners can do it in under 24 hours. That trip was one of the best experiences of my life. I think when we retire we'll be back in the French Alps to spend a good deal of time.
My early fascination with France came from studying the culture, food, architecture, and history. My later fascination comes from the preponderance of beauty, whether it is landscape, art, architecture, clothes, food, and people.
2. What travel has been a particular inspiration to your work?
I've written poems about so many trips—from backpacking in remote wilderness areas of Arizona, to urban visits to Prague and Buenos Aires and Bangkok. But the most extensive writing project I did based on place was a series of ten poems about a trip to Tanzania to climb Kilimanjaro and to safari in Ngororgoro crater. That trip was meaningful to me in many ways, and the rich cultural interactions combined with stunning landscapes and intense physical exertion made for instant imagery and metaphor. I've meant to write about it in prose also but so far I've only written poems.
3. Where do you "escape to" to recharge creativity?
I've been so lucky to have had several stays in varied and interesting writing retreats. I spent a month at Mesa Refuge in Point Reyes California, at the tip of Tomales Bay with gorgeous rural views. I spent a month at Vermont Studio Center, such a small New England town, and what a great experience with 49 other authors and artists, by far the largest retreat I've attended. I did a short workshop at Atlantic Center for the Arts in New Smyrna Beach Florida–strangely the coldest of the five retreats, but so special because I worked with Nick Flynn, Gregory Orr, and Terese Svoboda. And I was a month at Ragdale in Lake Forest, Illinois, in a terribly weathly neighborhood a mile from Lake Michigan. Then I was a month at Djerassi in California, outside Palo Alto. That was such a remote and mountainous location! It was a lot more rugged than I expected and I did a lot of hill running and wildlife photography. These were all more formal writing settings.
I also have a promise with my partner to visit a new country every year, and we have been going strong for 18 years now. We've been to over 30 countries together. These trips are great for filling the well. This year our new country was Greece, and we took my uncle with us for his 70th birthday. Next June is my partner's 50th birthday and we're going to South Africa where he'll be running the Comrades marathon. And next July I'm teaching a study abroad in Cuba for 2.5 weeks. I'll be teaching Travel Writing and Blogging, and the students will all come home with an online portfolio of their travel writing. It's going to be so exciting. Then in 2018 I'm headed to the Galapagos islands to celebrate milestone birthdays with dear friends.
4. Where would you most like to travel to next?
I'm booked out with bigger trips for the next two years, but I can tell you the top countries I want to visit next: Morocco, Vietnam, New Zealand, and Chile. I'm thinking about running the Antarctica Marathon for my 50th birthday in 2020.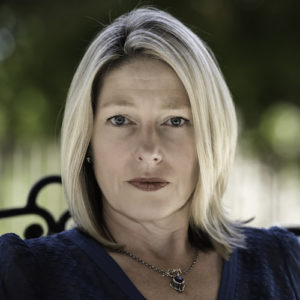 Patricia Colleen Murphy founded Superstition Review at Arizona State University, where she teaches creative writing and magazine production. Her book of poems, Hemming Flames, won the 2016 May Swenson Poetry Award and was published in 2016 by Utah State University Press. A chapter from her memoir-in-progress was published by New Orleans Review. Her writing has appeared in many literary journals, including The Iowa Review, Quarterly West, and American Poetry Review, and most recently in Black Warrior Review, North American Review, Smartish Pace, Burnside Review, Poetry Northwest, Third Coast, Hobart, decomP, Midway Journal, Armchair/Shotgun, and Natural Bridge. She lives in Phoenix, Arizona. Find her online at patriciacolleenmurphy.com and through her social media accounts on Twitter (@PatriciaCMurphy), Facebook, Google Plus, Tripadvisor, Yelp, Linkedin, and Goodreads.