Four Questions on Farsickness is an interview series with creative writers for whom place is essential to their work. Each writer answers the same four questions—and featured here is essayist and short story writer Neil Mathison. His new book, Volcano: An A to Z and Other Essays about Geology, Geography, and Geo-Travel in the American West, is just out from Bauhan Publishing.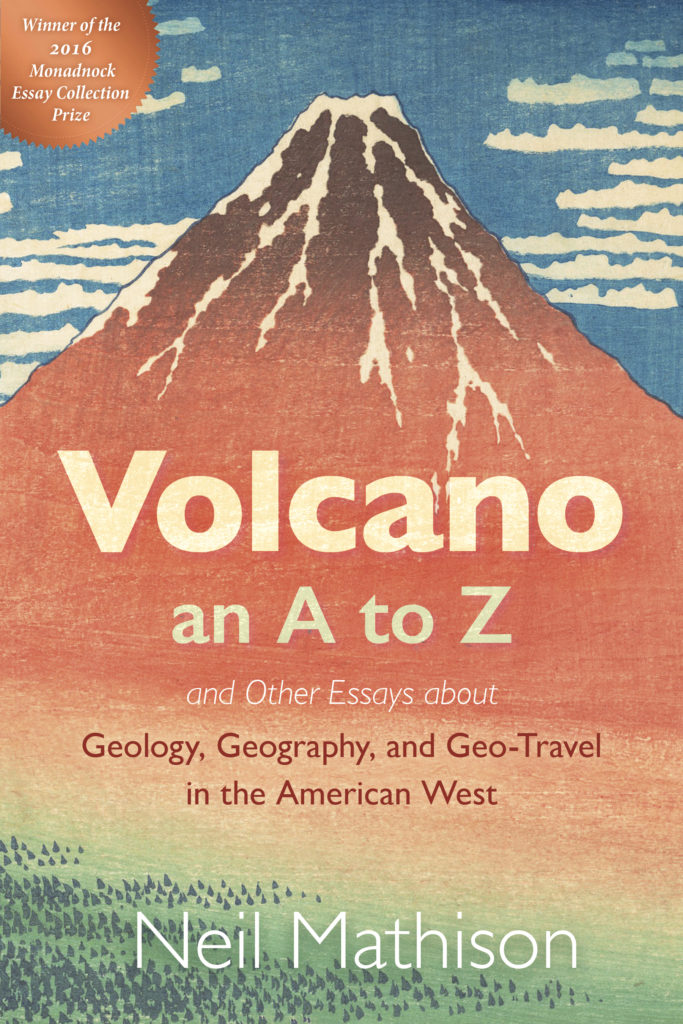 1. Share a little about where you're from. When you were growing up, what place — real or imagined — most fascinated you, and why?
I grew up in Seattle. My parents left my siblings and me no stocks, no bonds, no real estate, and no cash. What little Mother had left, she willed to her grandchildren. But Mother and Dad did leave us a legacy. Every summer, riding in their station wagon, trailing behind it their camping trailer (named Papagayo, named for a parrot they'd owned when in Brazil, one that died from drinking too much Coca Cola), we journeyed all over the West. Mt. Rainier, the Redwoods, Yellowstone, Yosemite, and the Grand Canyon. San Francisco, Santa Fe, and Los Angeles. Banff and Lake Louise. Mazatlán and Guadalajara. In 1960, in April, they even withdrew us from school and took us, my two brothers, my sister, and me, on a five-week European odyssey: Dublin, London, Paris, Geneva, and Rome. We camped in the Bois de Boulogne in Paris, in a school yard near Dijon where we woke with our tent surrounded by French schoolchildren, in Bologna, Italy, where we first saw fireflies. Thus, for us, at an early age, the world beyond home had already realized. Where did I dream of going? Hong Kong. And one day, twenty-five years later I would. To live. For six years.
2. What travel has been a particular inspiration to your work?
A paradox: for fiction, Italy. After a trip to Venice and Siena in 1998, with my wife Susan and our then-six-year-old son John, I wrote two stories, both published. Again, in 2007, traveling to Rome, Pompeii, and the Amalfi Coast, also with Susan and John, I wrote another, also published. But nonfiction is a more complex case. I've written about the Cascade volcanos, the Redwoods, the geology of the Columbia Plateau, Lake Tahoe, Washington State's San Juan Islands, British Columbia's Desolation Sound, Puget Sound's ice, the Grand Canyon rafting. For nonfiction, the North American West has been my muse, uncoupled from specific journeys, born out of a lifetime traveling its breadth, visiting its geological glories. I love other places – Paris, Hawaii, Rome – but nothing lies deeper within me than the West.
3. Where do you "escape to" to recharge creativity?
The places vary: our house in Friday Harbor, on San Juan Island, in Washington State; our annual sailing trip to British Columbia; Ketchum, Idaho; our sixteen-foot Airstream travel trailer. I revise work in summer. For new work, I prefer to write in the other three seasons. Summer is a time to collect experiences that may ultimately become another story, another essay, or even another book.
4. Where would you most like to travel to next?
I have a long wish-list. I'd probably need a second life to visit them all. In North America: New Mexico, specifically Taos and Santa Fe; in Montana, US Highway 212 that ascends the Absaroka Mountains and down into Wyoming and Yellowstone Park; the Alcan Highway up into Alaska and then back on the Alaska Ferry. In Europe: Scotland; the Dalmatian Coast (cycling or sailing); the Basque Country in Spain; the Baltic Republics. In South America: Brazil (where I was born but departed before I was old enough to remember anything); Buenos Aires and Patagonia on the Argentinian/Chilean border. The two great cities I'd like to see, Istanbul and St. Petersburg, I may have to skip because of politics and other uncertainties.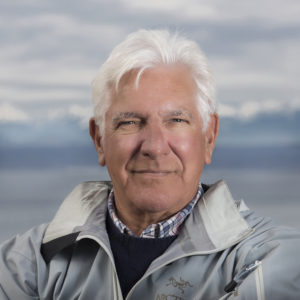 Neil Mathison is an essayist and short story writer who lives in Seattle, Washington, Friday Harbor, Washington, and Ketchum, Idaho. He is a U.S. Naval Academy graduate and has been a naval officer, nuclear engineer, an expatriate businessman living in Hong Kong, a corporate vice-president, and a stay-at-home-dad. His essays and short stories have appeared in The Ontario Review, Kenyon Review, Georgia Review, Southern Humanities Review, North American Review, North Dakota Quarterly, Agni, Under the Sun, – divide-, Bellowing Ark, Pangolin Papers, Blue Mesa Review, Blue Lyra Review, Blue Lake Review, Moon City Review, Cold Mountain Review, Rappahannock Review, Brooklyner, and elsewhere. Neil's essay, "Volcano: an A to Z" was recognized as a "notable essay" in Best American Essays 2010. A second essay, "Wooden Boat," was recognized as a "notable essay" in Best American Essays 2013. Neil's short story "The Cannery" won of the 2013 Fiction Attic Short Story Contest has been published in Modern Shorts: 18 Short Stories from Fiction Attic Press. His essay collection Volcano: an A to Z and Other Essays about Geology, Geography, and Geo-Travel in the American West won the 2016 Bauhan Publishing Monadnock Essay Collection Prize and published in the spring of 2017. Neil's author's website is www.neilmathison.net.